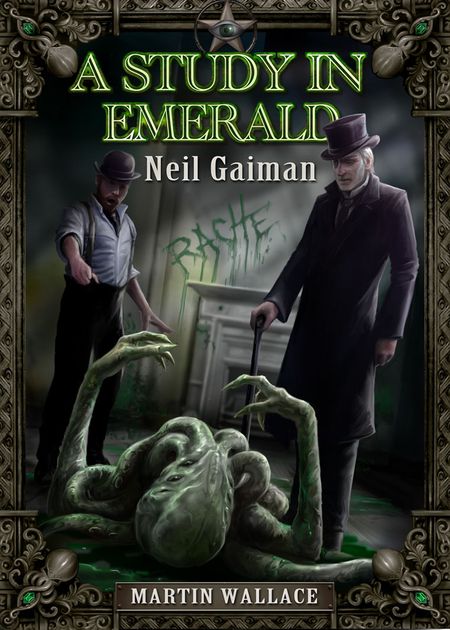 Yes, yes it is, your eyes do not deceive you,  it's a first edition copy of the impossible to get* a Study in Emerald by Martin Wallace and Neil Gaiman.
Yes that's what the Cthulhu theme was about.  That was it.  Yes…. now that's just the start.   Knavecon has secured a copy of the this amazing game in perfect condition for the lucky ultimate winner of the Knavecon Raffle.  We also got a copy of *cough* Sin City but we will discuss that later don't you know
MORE TO FOLLOW
SO! how do I get tickets early and beat the rush on the day and benefit from the 2 for 1 offer before the Friday before the Knavecon?  Well because I like you and I DO like you so much (only so much) I've made it simple just paypal my Swiss bank account at
victorgannon@yahoo.com
Prices are currently
2 x raffle tickets for €1
20 x raffle tickets for €8
40 x raffle tickets for €15
Should you feel inclined, feel free to pre-book your tickets for the event too.  Tickets will be available on the door on the day as usual.
Adults €18
Students and unwaged €10
Accompanied Children Free
Huzzah!
Vic